Roof revival project
thank you to everyone who has supported our plans and work to St Isan Parish Church to enable us to under take the much needed roof repairs to our beautiful church.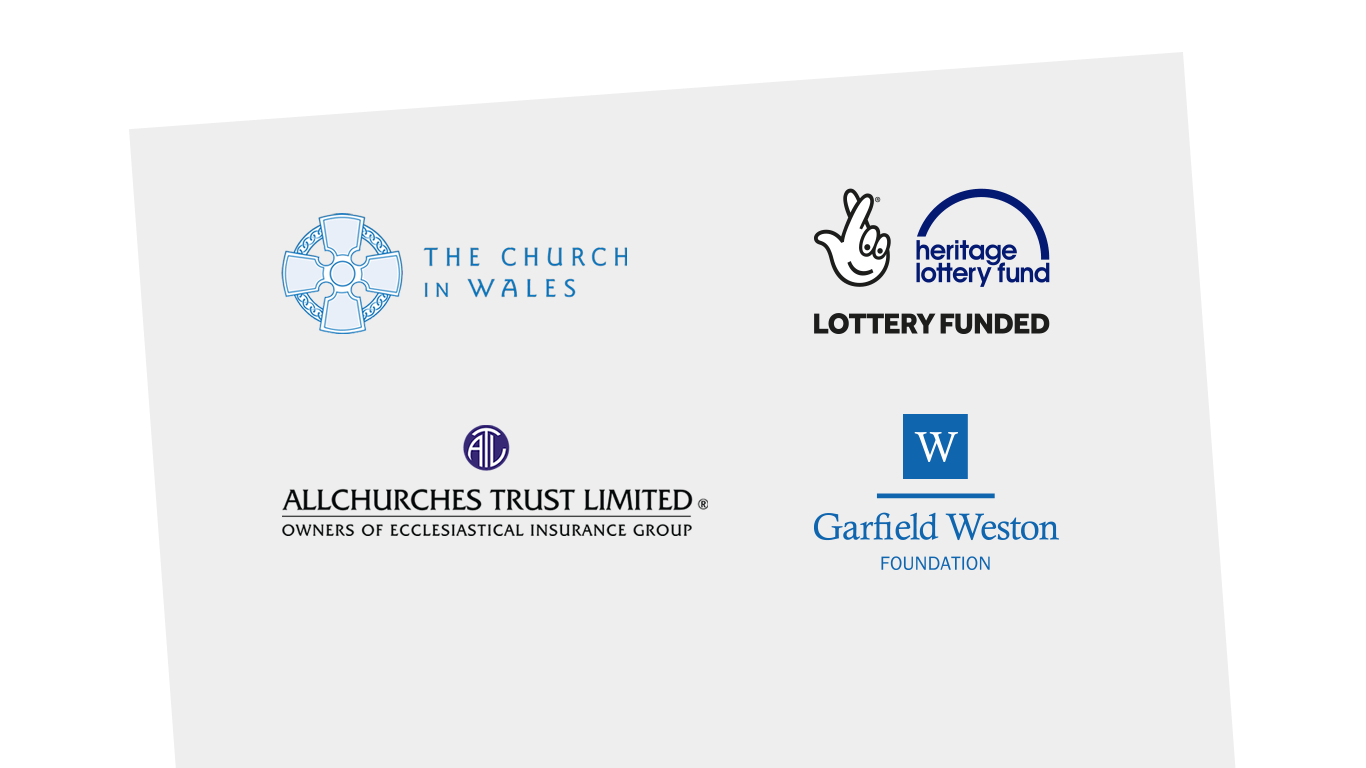 About St Isan
St Isan Church is a Grade II* listed building dating back to the 12th century. In the C19-20 the church was much enlarged and based on the retention of the medieval church and tower and its many interesting features, it became a listed building on 2nd December 1952 and was last amended on 10th October 2001 as a Grade11* listed building.
Our Church plays a crucial role in the community and thanks to the generous contribution we have received through the funding from the above organisations we can continue our work.
Impact of the roof repairs
With this funding we have been able to undertake the much needed repairs to make a positive and enduring difference to the church and those who visit and care about it.
Repairs to the roof and masonry will provide a well maintained, dry, clean, pleasant and safe environment to engage with local people. This will preserve and provide an important building that is central to community life in Llanishen and an important connection to the past.
St. Isan defines the character and appearance of the area which we are keen to ensure is sustainable making it possible to offer more access and use of the church to the local community and unlock a resource.
We will engage with local people by working with pupils of local primary and secondary schools. Inspiring children to get involved in the history of the area and the church making it the spiritual and social centre for the community.
The church will be available for events including use by schools for Christmas Concerts, Carol Services, Nativity Plays, art displays and other events throughout the year.
We will also involve the older generation with memories and recollections via guided tours and historical talks. Thus involving both the younger and the older generations.
A special thanks
We greatly appreciate our funders support to enable the preservation of our church and this important piece of history.
Our thanks and appreciation also goes to our congregation who have been so generous in arranging fund raising events and have made personal donations to this cause.
We are so grateful for the support we have received from everyone which has meant a great deal. It really does make a difference allowing us to continue our work. Thank you all once again.